23 Mar

New Coronavirus Relief Law Requires Paid Employee Leave

On March 18, 2020, President Trump signed into law legislation requiring employers with fewer than 500 employees to provide two types of paid employee leave for reasons related to the coronavirus (COVID-19).

The first measure expands the Family and Medical Leave Act (FMLA) to allow some employees 12 weeks of partially compensated leave to care for a child whose school or child care facility has been closed due to COVID-19.

The second new employee leave mandate requires employers to provide 80 hours of paid sick time for employees affected by the coronavirus in specified ways, including being under a quarantine or self-isolation order.

Employers may exempt employees who are health care providers or emergency responders from both types of leave.
The provisions take effect within 15 days of passage; the leave benefits expire on Dec. 31, 2020.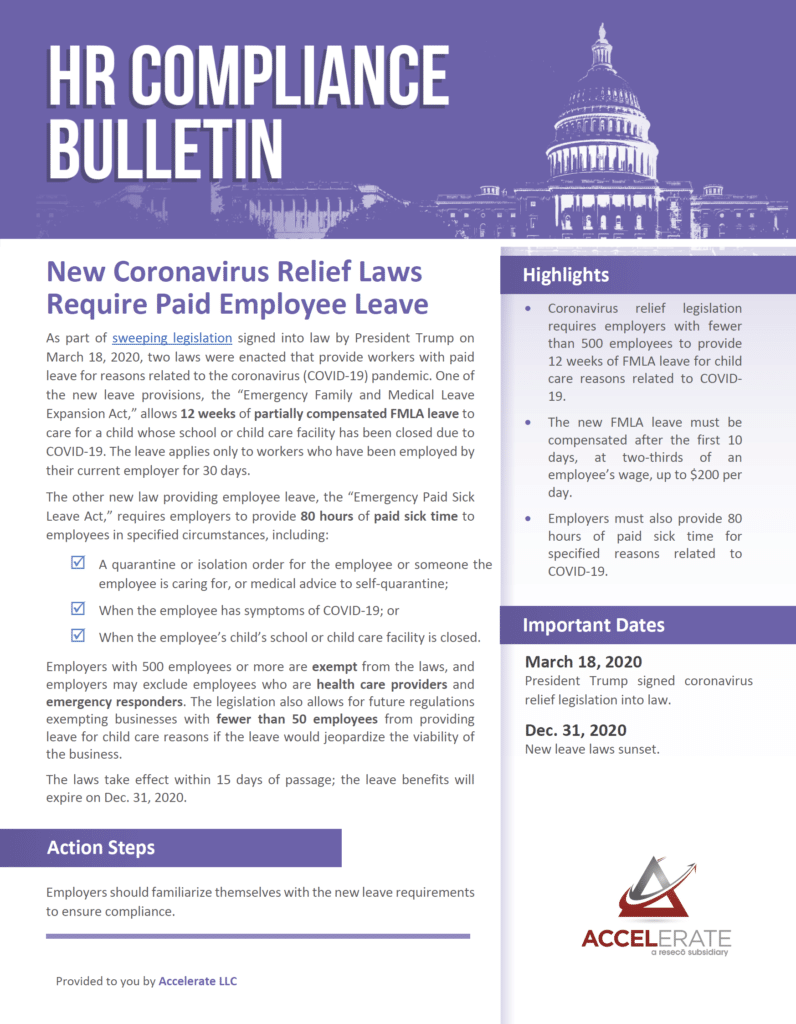 Download the complete "New Coronavirus Relief Law Requires Paid Employee Leave"